Great news for the Dale Devils racing in the National League this season is that they will be sponsored by IT company Stellar UK for the campaign.
Managing director Colin Frame is a Monarchs' supporter and he told us "Stellar is Scotland's newest IT company delivering a variety of latest technology solutions, services & consultancy. We operate across a number of significant UK businesses and currently building an exciting new fintech operation right here in Edinburgh.
"The most interesting thing for me is I am not just an Edinburgh fan who wants to financially help but I will personally get involved in a number of "other" things! What I see with the Devils in a huge opportunity to start building the foundations of a successful development Speedway team in Scotland.
"Over the last few years I've watched on from a distance and feel now is perfect timing to get involved. I'm involved with a number of other sporting organisations and will be seeking to leverage skills, experience and key people to join us in supporting the Devils too!"
Devils' boss John Campbell said, "The financial stability of the Devils was dependent on obtaining a team sponsor and since Colin has come on board he has shown incredible enthusiasm for the project. I'm looking forward to working with him."
Colin has been a sponsor at Armadale before, but the backing for the Devils arose from a chance meeting last week between him and Devils' promoter John Campbell in Tenerife. As Colin says "Thankfully it wasn't this week or we could be in quarantine!!"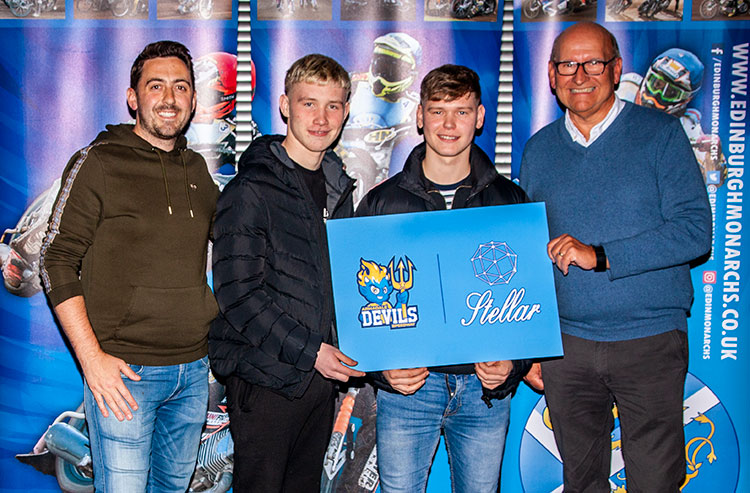 Photo: Peter Hill